The Star Wars Digital Movie Collection
|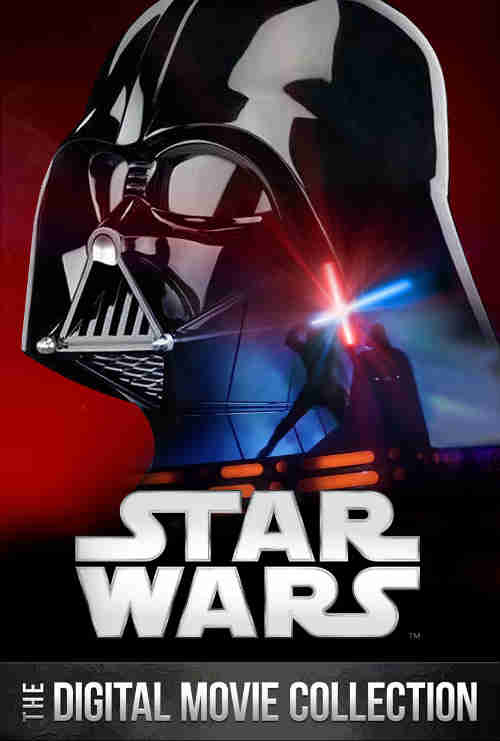 As anticipation builds for the December release of Star Wars: The Force Awakens, the first new film in the Star Wars Saga in a decade, The Walt Disney Studios, Lucasfilm Ltd., and 20th Century Fox have announced the upcoming release of The Star Wars Digital Movie Collection.
For the first time ever, all six epic films in the Saga, from The Phantom Menace to Return of the Jedi, will be available on Digital HD globally beginning Friday, April 10.
"Since the debut of the first film nearly 40 years ago, Star Wars has become a worldwide phenomenon with legions of fans from every generation," said Alan Bergman, president, The Walt Disney Studios.
With Star Wars: Episodes I-VI available for purchase as a complete digital movie collection and individually, viewers will have the Rebel forces at their beck and call across their favorite devices.
Enhancing the movie collection are a host of never-before-seen special features including Star Wars: Discoveries from Inside and insightful Conversations between key contributors from across this celebrated film franchise, plus a curated collection of classic Star Wars extras from each film.
Leave a Reply