Star Wars: Shadow of Revan Digital Expansion
|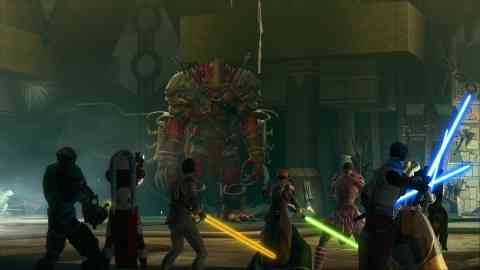 Star Wars: Shadow of Revan Digital Expansion
BioWare a division of Electronic Arts Inc. (NASDAQ:EA), announced that the new Star Wars: The Old Republic Digital Expansion, Shadow of Revan, is now available online.
Shadow of Revan features five new levels of story-driven Star Wars adventure, in which players go head-to-head with Revan, one of the galaxy's most powerful characters in The Old Republic universe.
[ Also Read: Star Wars: The Force Awakens Teaser Released ]
A threat to both the Sith Empire and Galactic Republic, Revan has forged an army of "Revanites" with a deadly plan that will change the galaxy forever. Players must face their destiny and lead the fight against Revan.
"Revan's storyline is filled with the intense cinematic action and BioWare storytelling that fans have come to expect from Star Wars: The Old Republic," said Jeff Hickman, general manager of BioWare Austin. "With Shadow of Revan, we're delivering our most ambitious story-driven expansion yet."
Shadow of Revan is available online for $19.99 USD.
Leave a Reply