SOS: Free Ebola Mobile App for Travellers
|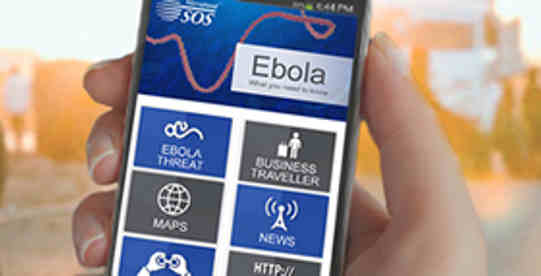 Medical and travel security risk services company International SOS has released a new mobile app designed to help share its medical and travel information on Ebola.
The free app is now available on iOS and Android devices. It will provide online, instant access to key sections from International SOS' dedicated Ebola website.
[ Also Read: How Google Helps to Combat the Ebola Virus ]
App features:
Latest news and developments on the Ebola outbreak
Maps of affected areas
Key sections available for offline viewing
Content automatically updated
Video: Ebola – What business travellers need to know
Push notifications send key information to phones
Live International SOS twitter feed
The app is part of the company's initiative aimed at supporting the global fight against Ebola.
Photo courtesy: SOS
Leave a Reply