See Nicole Lapin's Financial Smartwatch – A Wearable Device
|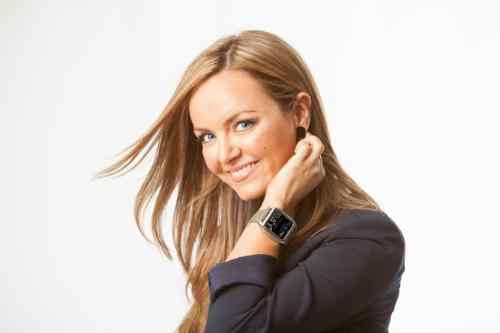 Nicole Lapin's Financial Smartwatch
Financial expert, TV news personality and media entrepreneur Nicole Lapin announced today the launch of CASH Smartwatch.
It is claimed to be the first and only wearable device that keeps track of your daily spending and allows users to stay on top of their budget in real-time.
As part of the official retail launch, Lapin will appear on HSN's "The Monday Night Show with Adam Freeman" today, October 27th at 8pm EST to debut her new financial smart watch.
The CASH Smartwatch is a fully autonomous lightweight wearable device that has a 1.54″ capacitive touch screen and syncs via a mini USB to a free budgeting web application on CashSmartwatch.com.
---
Related Stories:
Users start by setting up their monthly allowance via the free CASH Budget Tool on the website where Nicole takes you through a simple budget plan with easy to follow guidelines.
Users can also customize their device and create expense categories, i.e. clothing, food, gas, or even pumpkin spice lattes, if that's your thing.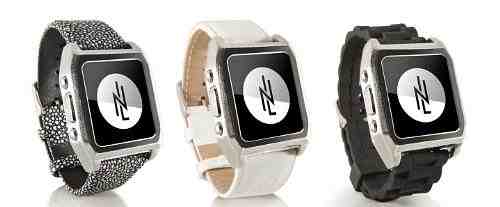 Nicole Lapin's Financial Smartwatch
Based on each user's personal budget, Lapin offers custom advice and tips, overspending alerts, money news and videos, as well as finance and budgeting tricks to help you maintain a financially fit lifestyle.
Designed with the idea that fashion meets function, CASH offers multiple interchangeable strap options including a sleek black silicon band, a stylish silver stingray band and a chic white faux croc band.
CASH also comes with a stylus for easy data entry, a mini USB wall/computer charger, and features calculator, calendar and clock applications. It is compatible with Mac and PC.
The CASH Smartwatch retails for $139.99 at www.cashsmartwatch.com and is also available for purchase on HSN.com at http://cashsmart.watch/OnHSN.
Leave a Reply