Scribd Adds 30,000 Audiobooks to Its Library
|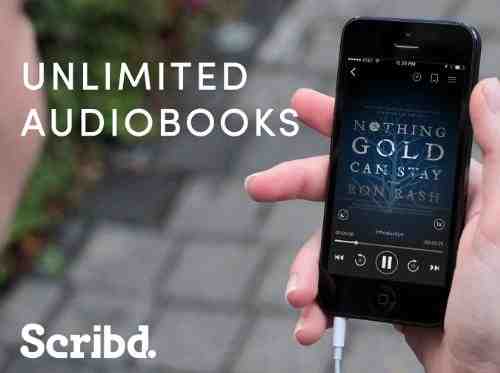 Scribd, a leading subscription book service, announced Thursday that it is broadening its offering to give subscribers access to more than 30,000 audiobooks.
Titles will include new releases, as well as smash hits and award winners like The Hunger Games trilogy, The Savage Detectives by Roberto Bolano, and Daring Greatly by Brene Brown, all for Scribd's current price of $8.99 per month.
The addition of this extensive audiobooks selection, which includes titles from Blackstone, HarperCollins, Naxos and Scholastic, to Scribd's existing library of more than half a million e-books represents the largest unlimited-access offering of e-books and audiobooks available today, claims Scribd.
---
Related Stories:
Kiran Bedi Narrates Her First Audio Book "As I See"
Knowledge Stories for Children and Young Adults – Storybooks
---
"We've always envisioned Scribd as a home for the best writing and storytelling in the world," said Trip Adler, co-founder and CEO of Scribd.
"Audiobooks are more than a $1B a year industry and a natural extension of Scribd's existing content offering. This has been one of our most popular requests and we're excited to reach book lovers wherever they are and however they choose to read – or listen."
Listeners can browse special audio-only collections curated by Scribd's editorial staff.
Leave a Reply