SAP SQL Anywhere for the Internet of Things
|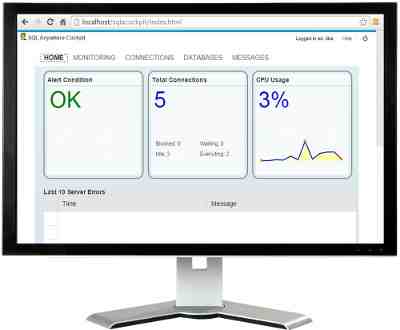 SAP SE announced Wednesday the release of version 17 of the SAP SQL Anywhere suite, a leading enterprise-ready, embeddable database technology.
Now Internet of Things (IoT) systems and data-intensive mobile apps can leverage the new remote data synchronization capabilities of SAP SQL Anywhere with the SAP HANA platform to help securely move data between the enterprise and remote locations at the edge of the network.
"With the latest release of SAP SQL Anywhere, enterprise data can be securely captured, accessed and fed back into SAP HANA from remote workplaces such as retail stores, restaurants and satellite offices within large enterprises," said Ken Tsai, vice president of Platform Technology, Platform Solutions Group, SAP.
"Customers can also collect and analyze IoT data required for performing critical tasks at distant locations with low bandwidth or intermittent connections or even while offline."
You can download the latest version of SAP SQL Anywhere from the SAP Store.
Photo courtesy: SAP
Leave a Reply