Regal Brings Augmented Reality Mobile App for Movie Fans
|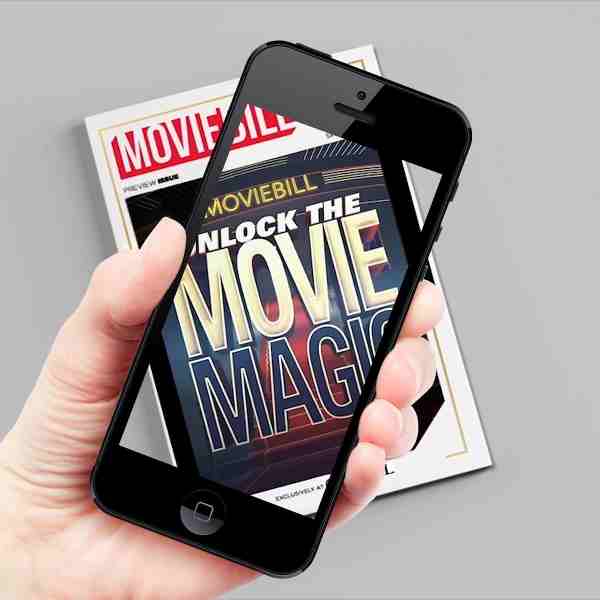 Augmented Reality Mobile App
Regal Entertainment Group, a leading motion picture exhibitor, introduces Moviebill, a new collectible movie magazine featuring an interactive augmented reality (AR) platform.
For the first time this weekend, moviegoers can access exclusive augmented reality content by downloading the Regal mobile app and scanning the Moviebill Preview Edition. Moviebill is available exclusively at Regal, beginning Friday, April 6.
"Moviebill is the first mainstream AR media experience, and Regal is proud to be the exclusive partner of this captivating content," said Ken Thewes, Chief Marketing Officer at Regal. "We strive to provide new innovations to our loyal fans, and thanks to this groundbreaking technology, they can now enjoy this augmented reality experience with their Regal mobile app."
[ Submit Your Profile at RMN Stars Casting Hub ]
Moviebill is a new, collectible movie magazine made for specific movies and filled with exclusive content and immersive AR experiences related to each film.
Guests can unlock interactive content, 3D characters, and behind-the-scenes features by downloading the Regal mobile app, tapping on the Moviebill logo and scanning the magazine.
The preview edition features content for Avengers: Infinity War, Jurassic World: Fallen Kingdom, Mission: Impossible – Fallout, Deadpool 2, a sweepstakes to Orlando, Florida and more.
The first full Moviebill edition will be available with the release of Avengers: Infinity War on Thursday, April 26.
The collectible magazine will feature exclusive content, interviews and games that come to life through the AR technology. Additional posters, banners, and other in-theater displays will also offer readers the opportunity to unlock new and different experiences beyond the pages of Moviebill.
Photo courtesy: Regal Entertainment Group
Leave a Reply