Qualcomm and AT&T Help Timex Make Smartwatch
|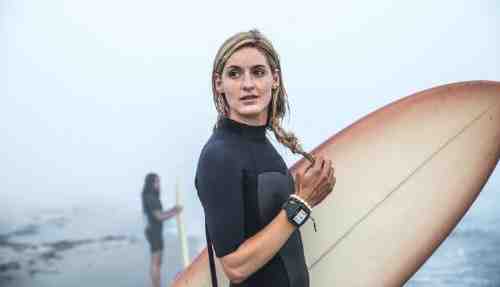 Timex, which offers outdoor and sports performance timepieces, has entered the smartwatch space with the introduction of the Timex Ironman One GPS+, offering consumers stand-alone wireless connectivity without a phone.
Timex says it is simplifying the wearable technology experience for all users, as Timex Ironman One GPS+ gives consumers the freedom to remain connected during any activity while leaving their phones and music devices behind.
Providing new solutions for fitness activities and for any other instance when carrying a phone is not ideal, Timex Ironman One GPS+ includes a series of features, including:
Stand-alone wireless connectivity without a phone
Email-based messaging capabilities
Tracking capabilities that communicate the user's location to friends and family anytime, anywhere
Custom-built "Find Me Mode" safety solution, which allows users to send an alert with exact location in case of an emergency
Ability to track speed, distance and pace in real-time and instantaneously share performance metrics through your favorite social media and online fitness platforms
Water resistance up to 50 meters, an essential feature for water exposure, training in the rain or swimming
Built-in MP3 component with 4 GB of memory to play music via a Bluetooth headset
Always-on, sunlight-readable, high-resolution touch display
One year of data connectivity by AT&T included for U.S. and Canadian subscribers
Timex Ironman One GPS+ has been developed in collaboration with Qualcomm Connected Experiences, Inc., a subsidiary of Qualcomm Incorporated and leading mobile service provider AT&T.
Products from several Qualcomm companies and AT&T were used to provide mobility, connectivity and display technologies to create its features.
It will be available for purchase this fall at timex.com, att.com, AT&T stores, select sports specialty and electronic stores. Pre-order is now available on timex.com at $399.95.
Leave a Reply