Panasonic Acquires MagicInk Interactive for Branded Content
|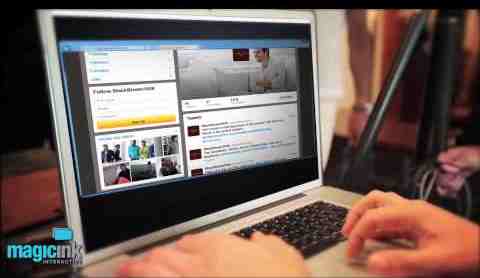 Panasonic has acquired MagicInk Interactive LLC, a New York City-based, privately held provider of hardware, software and integration services for digital indoor networks for high-end retail, hospitality and corporate clients.
MagicInk's digital place-based media offers branded content on screens where people congregate and linger, such as hotel lobbies, conference centers, and retail shopping areas.
With the acquisition, Panasonic benefits from MagicInk's expertise while leveraging its own outdoor display integration and project management capabilities to expand into other regions and markets.
[ Click here for Digital Marketing Services ]
Panasonic also purchased MagicInk's AdSpaceInk brand, which provides large- and grand-format printing capabilities. The acquisition, according to the company, marks another milestone in Panasonic's efforts to accelerate growth in its business-to-business operations.
Panasonic Enterprise Solutions installs some of the largest HD LED video boards in the world, including Guinness World Record-certified "Big Hoss TV" at Texas Motor Speedway, the "world's largest" 4K Ultra High-Definition LED video board at Churchill Downs, a major digital upgrade at Indianapolis Motor Speedway and the renovated Nasdaq Market Site Tower display in Times Square.
Since its founding in 2008, MagicInk has completed more than 150 digital place-based installations, including the Perry Ellis boutique at Macy's Herald Square, Avon's corporate offices in New York City, the Kimberly Hotel's Upstairs rooftop bar in midtown as well as projects for Tag Heuer, Steve Madden, Hugo Boss, and Kenneth Cole.
Leave a Reply