Oyster Launches Ebook Store with Subscription Service
|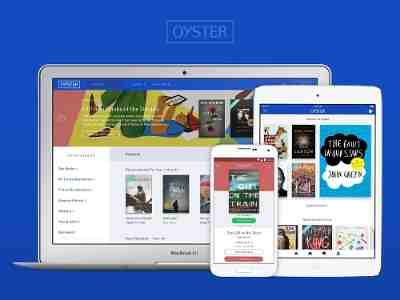 Oyster Ebook Store
Oyster, a leading subscription service for books, announced Wednesday that it is introducing an ebook store on its platform.
The launch—according to the company—includes all five of the largest book publishers in the US: Hachette, HarperCollins, Macmillan, Penguin Random House, and Simon & Schuster, and others.
The new store allows readers, including non-subscribers, to purchase and read books from these publishers on Oyster, including new releases and pre-orders.
[ Raman's Tech Tale Series: Digital Books ]
"With this launch, we're pairing the best in subscription with the best in ebook retail to deliver a comprehensive offering for readers," said Oyster CEO Eric Stromberg.
In addition to purchasing ebooks from Oyster's new store, readers can also subscribe to Oyster's subscription service to access over 1 million titles for $9.95 a month, says the company.
Recent additions to the service include titles from Macmillan and the Harry Potter series.
Launched in 2013, Oyster is headquartered in New York City and is backed by Founders Fund and Highland Capital Partners.
Leave a Reply