Ovatemp's Personalized Fertility Management Platform for Women
|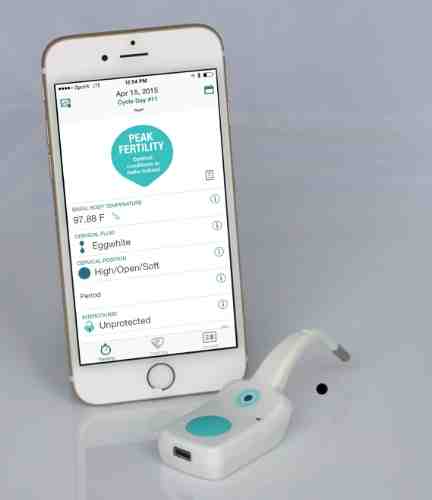 Ovatemp has launched women's health platform that helps them manage their fertility throughout their entire reproductive life cycle, from puberty through menopause.
With Ovatemp, women track their cycles with the ONDO Bluetooth basal thermometer and connected Ovatemp app to naturally improve their fertile health, increase their odds of getting pregnant, or avoid pregnancy altogether.
"There are many ovulation tracking apps on the market, but they are confusing and none are customized for a woman's specific needs," says Ovatemp co-founder, Ana Mayer. "We are the only solution that provides data-driven, personalized advice. Our solution works! It worked for me…twice!"
[ Also Read: Durex Goes Digital to Define the Future of Sex ]
Using the Ovatemp app is quick and intuitive, says the company. To get started, simply create a profile by answering a series of questions. Each morning the app sends a notification to measure basal body temperature with ONDO, the Ovatemp Bluetooth basal thermometer.
To take your temperature, place the thermometer under your tongue and press the button. ONDO automatically displays and logs your daily temperature within the app. You can then enter other signs and symptoms like period and cervical fluid. The app then displays your fertility status.
[ JasminTV to Discuss Women's Sexuality – Openly ]
The Ovatemp app guides women through the process, with reminders to input fertility signs and symptoms, and identifies ovulation and fertile days so you can time intercourse and understand your cycles.
It also provides data-driven personalized advice through in-app coaching. Women get tips on how to improve their fertile health through diet, exercise and acupressure techniques.
Techstars-backed Ovatemp is a personalized fertility solution that combines a smart Bluetooth thermometer and data-driven advice.
You can buy the ONDO thermometer for $75 at www.ovatemp.com and download the free Ovatemp app from the App Store.
Leave a Reply