New Stylus Brings Pixelpoint Technology to Digital Artists
|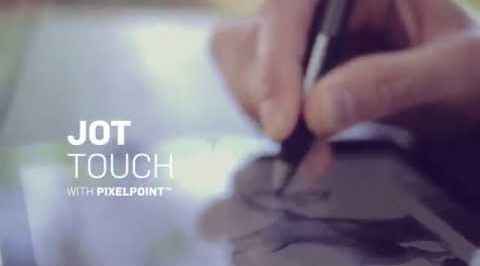 Digital solutions company Adonit has launched the Jot Touch with Pixelpoint, its latest pressure sensitive stylus for digital artists.
The new stylus features an updated design including a fine point tip made possible by Adonit's patented Pixelpoint technology, as well as shortcut buttons and pressure sensitivity.
And thanks to Adonit's recent collaboration with Adobe, it's also the first third-party stylus that's Creative Cloud connected, reveals the company.
Users will be able to access their files saved in Creative Cloud, copy and paste between devices and take advantage of Adobe's color inspiration service, Kuler.
Using Pixelpoint technology, Adonit was able to create a precise, small fine point tip. When paired with a Jot-Ready App on any Bluetooth 4 iOS device, the Jot Touch with Pixelpoint offers pressure sensitivity and shortcut buttons that put key features within easy reach.
"The Jot Touch with Pixelpoint is the next evolution of the earlier Jot Touch," says Kris Perpich, Adonit's chief experience officer, "By bringing Creative Cloud and Pixelpoint together, we're making giant leaps toward unifying mobile, desktop and cloud-based workspaces into a new digital studio."
The Jot Touch with Pixelpoint is available for $119.99 at Adonit.net.
Leave a Reply