New Site Reveals Facts About Hillary Clinton's Emails
|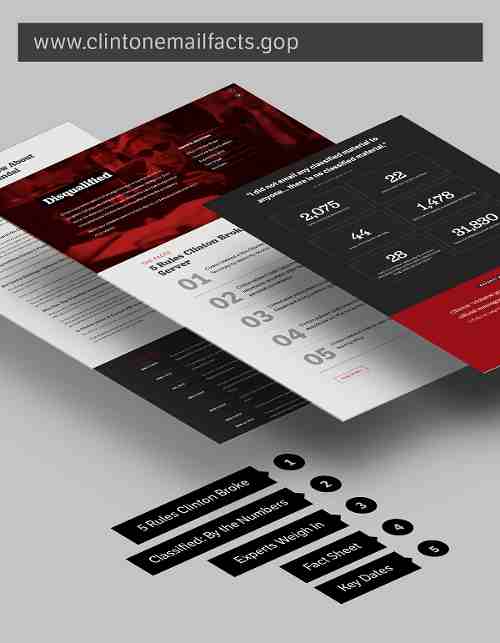 Marking the one-year anniversary of Hillary Clinton's press conference at the United Nations about her "email scandal," the Republican National Committee (RNC) has launched ClintonEmailFacts.gop.
The website, according to RNC, is dedicated to laying out the facts about her reckless decision to skirt government transparency laws by conducting all of her official business as Secretary of State on an unsecure, private server housed in her basement.
"Clinton's unprecedented email arrangement was an egregious error in judgment that jeopardized the nation's most sensitive intelligence," said RNC chairman Reince Priebus. "Hillary Clinton and her campaign have attempted to distract, deceive, and confuse the American people about the truth, and this site breaks down the facts so voters understand the full scope of her reckless conduct."
[ Also Read: GOP Reports Flaws in Hillary Clinton Candidacy ]
According to RNC, the truth is that on more than 2,000 occasions, Hillary Clinton sent or received classified information that ultimately put the national security and sensitive diplomatic efforts at risk.
"The ongoing investigation by the FBI, coupled with Clinton's arrogant and dishonest claims, shows she can't be trusted with the presidency," Priebus said in the statement.
According to RNC, ClintonEmailFacts.gop lays out the facts about Clinton's scandal including five of the rules Clinton broke, a breakdown of the more than 2,000 classified emails discovered on her server, and a timeline of key dates.
Leave a Reply