Mobile Marketing Association India Board Members Announced
|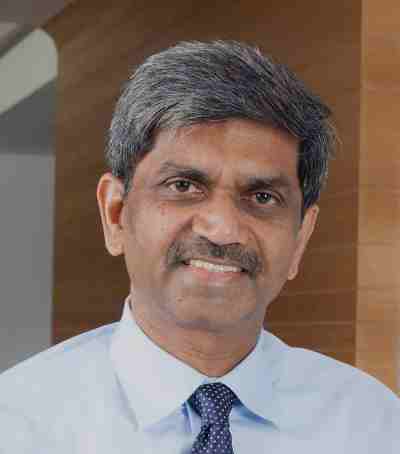 D. Shivakumar
The Mobile Marketing Association (MMA), a leading global trade association for the mobile industry, announced Tuesday the appointment of the first MMA India Board of Directors. It includes 12 industry leaders, across the marketing, technology and advertising spectrum.
The newly appointed board in its first board meeting set up an ambitious agenda to enable marketers to better understand and adapt to the evolving mobile environment in India with regards to advertising and commerce.
Appointed by the MMA for its leadership and approach to the mobile medium, the MMA India Board is led by Chairman D. Shivakumar, Chairman & CEO, PepsiCo India Holdings Pvt. Ltd.
[ Should School Students Use Mobile Phones? ]
The other board members include:
· Ajit Mohan, President, Novi Digital Entertainment Pvt. Ltd
· Amarjit Singh Batra, CEO, OLX South Asia
· Amrit Thomas, Chief Marketing Officer, United Spirits Limited
· CVL Srinivas, CEO South Asia, GroupM
· Kirthiga Reddy, MD, Facebook India
· Prasun Basu, MD South Asia, Millward Brown
· Priya Nair, Executive Director – Home Care, Hindustan Unilever Limited
· Rohit Dadwal, MD, Mobile Marketing Association Asia Pacific Ltd
· Senthil Kumar, Chief Creative Officer, J. Walter Thompson
· Shireesh Joshi, Head – Strategic Marketing, Godrej Group
· Vijay Shekhar Sharma, Founder & CEO, One97 Communications & Paytm
The MMA board members have commenced work on key initiatives that are focused on Research, Measurement and Education to help marketers understand consumer behavior and usage of data and non-data mobile users and capabilities across Voice, Text and Data.
[ How India Abuses Children's Right to Education ]
Studies will help evaluate and analyze traffic sources, path to purchase, creative campaign evaluation, mobile content, and mobile commerce.
These initiatives will help in demystifying mobile marketing by cultivating inspiration, building capabilities for success and demonstrating impact – thus supporting the growth of mobile as an indispensable part of the marketing mix.
The MMA is the world's leading global non-profit trade mobile marketing association comprised of more than 800 member companies, from nearly fifty countries around the world.
Leave a Reply