Marvel Future Fight Brings Marvel Universe to Mobile Devices
|
Netmarble Games announced Thursday the launch of its latest mobile RPG (role-playing game), Marvel Future Fight.
Available for free on both the App Store and Google Play across 148 countries, Marvel Future Fight features 36 of Marvel's Super Heroes and Super Villains.
Players will have access to some of the most beloved Marvel characters including The Avengers, Spider-Man, Daredevil and the Guardians of the Galaxy.
They come complete with their signature moves and abilities that will allow players to build their own unstoppable team in the fight against well-known villains such as Loki, Doctor Octopus, and Ultron.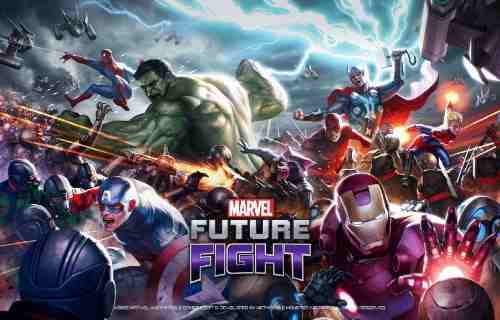 Marvel Future Fight
With a storyline penned by Marvel comics writer Peter David, players can experience the world of Marvel firsthand across four action-packed modes.
In addition to the PVE Mission Mode, Marvel Future Fight also includes a PVP three-on-three Timeline Battle that will see teams of players fighting heroes from other dimensions.
For players looking to take it to the next level, the Villain Siege mode taps on players' knowledge of the Marvel Universe to uncover evil plots of the most infamous villains, while Dimension Rift Missions will offer a true test of skill for players seeking the ultimate challenge.
To mark the launch of Marvel Future Fight, Netmarble and Marvel have created a week-long event that will allow players to unlock a special Iron Man armor for free. Netmarble will also organize events for players to interact with both in-game friends and Facebook friends as well.
Leave a Reply