Making Secure Mobile Purchases with MasterPass
|
MasterCard today announced MasterPass in-app payments, enabling consumers to make secure purchases within a mobile app.
MasterPass in-app payments eliminate the need to store payment card credentials across numerous mobile apps, providing consumers with a fast and simple payment experience.
Forbes Digital Commerce, Fat Zebra, MLB Advanced Media, NoQ, Starbucks Australia and Shaw Theatres Singapore are among the first app providers that will power their in-app purchasing capabilities with MasterPass, says MasterCard.
MasterPass in-app payments extend the capabilities of the current browser-based MasterPass digital service into the mobile app environment, and provide consumers with one secure direct relationship with their bank.
Apps with MasterPass embedded in them enable consumers to complete a purchase with as few as one click or touch on their favorite connected device without leaving the app environment.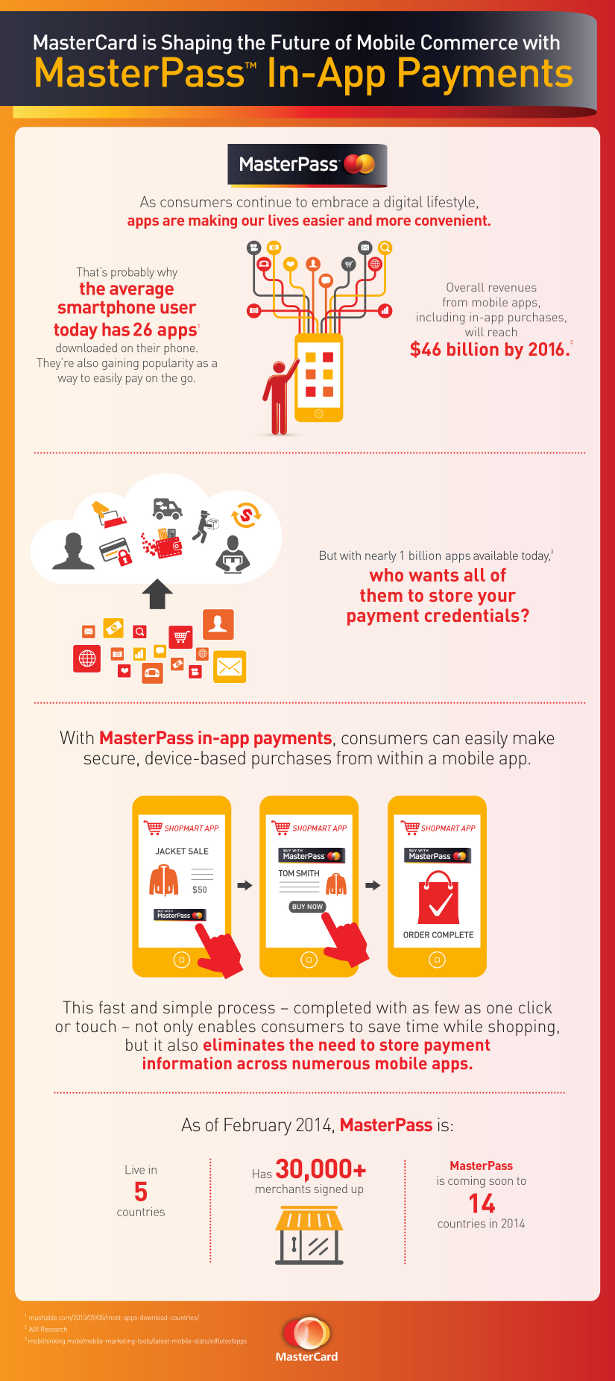 The optimized checkout process creates a seamless shopping experience, supported by the highest levels of security and cryptology, says the company.
MasterPass in-app payments will be made available to developers and merchants beginning in Q2 of this year.
MasterCard (NYSE:MA) is a technology company in the global payments industry.
Leave a Reply