LG Electronics Expands Its Ultra HD TV Lineup
|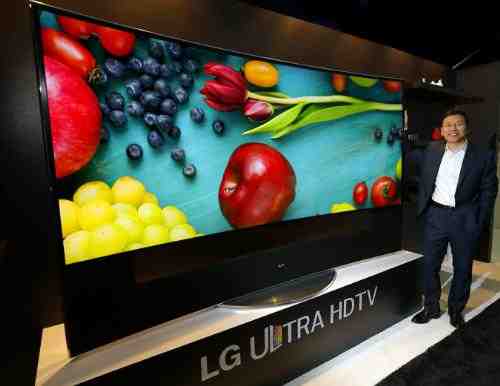 LG Electronics has more than doubled its number of Ultra High Definition TV models available in the United States, announcing fourth-quarter availability of new models ranging from 40- to 105-inches at suggested prices of $999 to $99,999.
Led by new 105- and 98-inch class sets (104.6 and 97.5 inches measured diagonally), the expanded lineup aims to improve LG's presence in the Ultra HD market.
According to LG, the new 105UC9 and 98UB9800 Ultra HD TVs are ideally suited for custom-installation market where consumers demand larger screens and improved audio.
On the other end of the Ultra HD spectrum, LG is rounding out its lineup with five new entry-level 4K LED TVs, including a value-packed 40-inch class model – all delivering on the promise of 4K resolution with more than four times the picture detail of Full HD TV.
LG now offers 16 Ultra HD TVs, including the new 77- and 65-inch class Ultra HD 4K OLED TVs also launching this fall.
"Today's consumer is seeking the best performance, picture quality and sound," said David VanderWaal, head of marketing for LG Electronics USA. "Our expanded lineup, including large format sets with a combination of stellar picture quality and sound, along with the widest viewing angles and intuitive, fast Smart TV+ webOS platform, will provide consumers with a full set of comprehensive features and enhanced technologies."
You can get more information on LG's Ultra HD TVs.
Leave a Reply