IBM to Create Big Data Center of Competence in Greece
|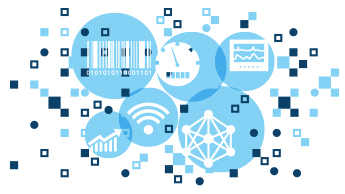 Tech major IBM [NYSE: IBM] announced today that it will establish a new Big Data and Business Analytics Center of Competence in Athens, Greece.
The move aims to advance its ability to deliver Big Data and Business Analytics technical and consulting capabilities in the region, drawing on an emerging generation of skilled local expertise.
The new center, according to IBM, will help companies to better leverage analytics and cognitive computing capabilities, improving business operations and enhancing their competitiveness in the global marketplace.
[ Also Read: How Big is the Burden of Big Data? ]
Operating within IBM Greece's Services business, the Center of Competence team will provide clients with expertise based on:
IBM Research, which dedicates two-thirds of its work to Big Data, Analytics and the fast-emerging field of Cognitive Computing
the combined intellectual capital of IBM's more than 30 Big Data and Business Analytics acquisitions over the past five years
access to 15,000 consultants and 400 IBM mathematicians globally who focus exclusively on Big Data and Analytics
collaboration with 6,000 industry partners at a global level that work with IBM to help clients capitalize on Big Data
insights from successful client engagements worldwide.
The new Center will lead Big Data and Business Analytics client engagements in the region, working closely with IBM's global network of Business Analytics Centers in Berlin, Beijing, Dallas, London, New York, Tokyo, Washington and Zurich.
Photo courtesy: IBM
Leave a Reply