IBM Commerce on Cloud for Fashion Retailer Kids 21
|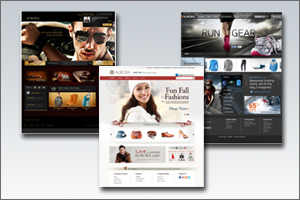 Tech company IBM (NYSE: IBM) announced Thursday that Kids 21, a leading children's fashion retailer operated by luxury fashion group Club 21, will use its cloud, e-commerce and analytics software to expand its online presence across Asia-Pacific.
When it launches in the third quarter, the new online site will increase Kids 21's reach from four to more than 15 countries in the region.
Delivered through the IBM SoftLayer cloud platform, the IBM WebSphere Commerce software will give Kids 21 a customer interaction platform for omni-channel commerce.
In addition, Kids 21 will use IBM's cloud-based Digital Analytics across its branded storefronts to understand real-time shopping trends and deliver personalized promotions based on the unique preferences of its customers.
[ Also Read: Knowledge Stories for Children – E-Books ]
The company's online operations will also benefit from improved scalability, speed and security with faster provisioning of cloud computing resources through IBM SoftLayer's dedicated servers, says IBM.
"By integrating its e-commerce roadmap with analytics and cloud, Kids 21 is well-prepared to take the lead in the retail industry of the future," said Elsie Tan, country manager, Software Group, IBM Singapore.
Established by Club 21 in 1997, Kids 21 currently operates 16 retail outlets located in Singapore, Malaysia, China (Hong Kong) and Thailand.
They carry more than 80 fashion apparel brands including a children's range of adult lines such as Armani, Dolce & Gabbana, John Galliano, Marc Jacobs, Lanvin, Oscar de la Renta, Paul Smith and Stella McCartney.
"We are delighted to be working with IBM and their business partner Cnetric to launch our Kids21 online presence in Asia. We will also use this initiative to drive Kids21 into new markets across Asia Pacific," said E-Len Fu, director of Kids 21.
Photo courtesy: IBM
Leave a Reply