How Safe Is Your USB Drive
|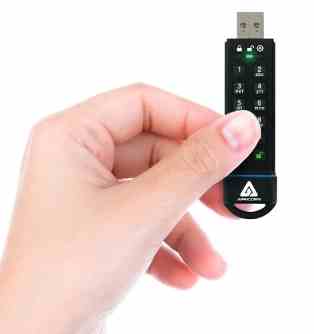 Apricorn, a leading manufacturer of secure, encrypted USB drives has announced the release of the Aegis Secure Key 3.0.
It incorporates USB 3.0 connectivity for faster data speeds, more storage capacity, and separate admin and user mode access.
Other features include Lock-Override Mode, Read-Only Mode, Programmable Brute-Force Defense, and Forced Enrollment – while incorporating on-the-fly 256-Bit encryption, onboard keypad, embedded authentication, and cross-platform compatibility.
Roughly the size of a pack of gum, the Secure Key 3.0's software-free design and absolute host-independence makes it deployable in any OS environment where a powered USB port and storage file system exists.
Starting at $199, Apricorn's Aegis Secure Key 3.0 is available from most online retailers and from Apricorn.
Leave a Reply