Haier U+ Smart Home System Debuts in Europe
|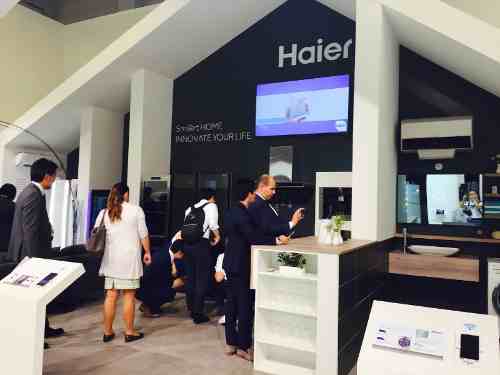 Haier, a global smart household appliance company, unveiled its "smart stage" line of products during the IFA event in Berlin, Germany.
The company said Sunday it has showcased the U+ smart home appliance ecosystem as well as several internet appliances and smart self-maintenance products, in a move to introduce its smart life strategy to global markets.
Haier's U+ smart life platform is an open ecosystem network. It brings together the components of smart ecosystems for air, food, water, security, health, and entertainment as well as internet appliances.
[ Microsoft Presents Internet of Things for Home Cooking ]
Under the U+ smart home appliance ecosystem, Haier's home appliances become intelligent internet appliances. They can seamlessly connect with each other rather than being isolated. Interactions are achieved between home appliances and human beings via terminals including mobile phones and PCs.
In addition to the intelligent internet appliances, Haier introduced its smart self-maintenance household appliances, which made their debut outside of Haier's home market at IFA.
These products handle their own maintenance by automatically detecting and resolving any detected issues concerning operation, safety, and cleaning without intervention from human beings.
During the IFA, Haier displayed a storage refrigerator with separate dry and wet sections and automatic humidity control as well as the Haier Dizun self-cleaning air conditioner.
Leave a Reply