GPS Sport Watch to Monitor Your Heart Rate
|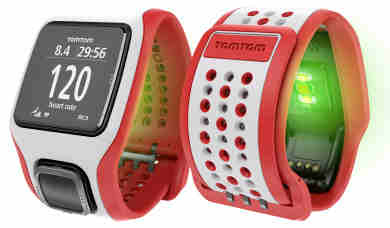 The Runner Cardio makes it easy to train in the optimal heart rate zone. Runners can select one of five intensity zones to match their training goals and will receive alerts to know whether they need to speed up or slow down.
Runners can see real-time heart rate, distance, pace and other essential running information at a glance, while running.
TomTom has launched the Runner Cardio GPS sport watch with heart rate technology. The Runner Cardio has a built-in Heart Rate Monitor, eliminating the need for a separate chest strap.
[ Also Read: Here's the "World's Smallest" GPS Watch for Kids ]
"We know that heart rate monitoring is the single most accurate way to understand how the body is responding to exercise. Now, with the launch of the Runner Cardio, all runners can easily use heart rate training to improve their performance," says Corinne Vigreux, managing director, TomTom Consumer.
The Runner Cardio accurately measures heart rate with a Mio optical sensor, which monitors changes in blood flow by shining light through the skin.
The TomTom Runner Cardio is available to order for 269 euros. There is also a Multi-Sport Cardio sport watch available for 299 euros.
Leave a Reply