GOP Convention Launches New Smartphone App
|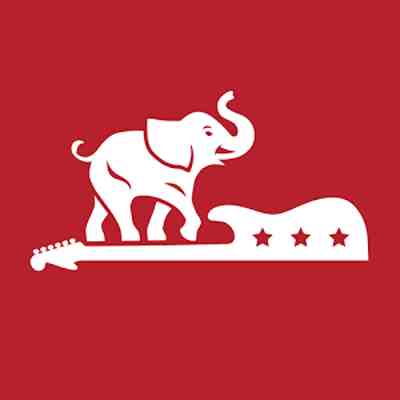 GOP Convention Smartphone App
The RNC 2016: Official App is now available for download in the Apple Store and Google Play store.
According to GOP, this app is your gateway into the world of the 2016 Republican National Convention.
Whether you want to stay up to date on the Convention schedule, find your way around Cleveland and the Convention Complex, check out your favorite speeches, or watch the proceedings live, the RNC 2016: Official App is your one stop shop, suggests GOP.
[ Can Donald Trump Bring Jobs Back to America? No Way. ]
"The 2016 RNC: Official App, will provide unprecedented access to the proceedings from the palm of your hand," said Convention Digital Director Samantha Osborne.
"For our delegates and other attendees we have an easy to see bus schedule and turn-by-turn mapping inside Quicken Loans Arena. For those at home, they can tune in with our standard or 360 live streams and follow who is speaking and when."
[ Has the GOP Finally Embraced Donald Trump? ]
The 2016 Republican National Convention will be held in Cleveland, Ohio at the Quicken Loans Arena July 18-21.
Main App Features:
Mapping – Not only will the app include maps of the Cleveland area showing hundreds of vendors around the Convention Hall and well beyond, but it will also provide turn-by-turn directions allowing Convention goers to quickly find exactly where they are heading in the Quicken Loans Arena, Freedom Plaza, Progressive Field, and Media Row.
360 Degree Cameras – The Convention will be utilizing 360 degree cameras for the first time ever. These cameras will give anyone with the app an exclusive glimpse into the Quicken Loans Arena to see every angle of the action.
Live Stream – There will be gavel to gavel live streaming of the Convention's proceedings, and anyone with the app will have every moment in the palm of their hand.
The app can be downloaded using the following links: Apple Store and Google Play Store.
Signs advertising the app will be available at the Convention Center, Quicken Loans Arena, and the Cleveland-Hopkins International Airport.
The U.S. presidential election is scheduled to take place Tuesday, November 8, 2016.
Photo courtesy: GOP
Leave a Reply