Fingerprint Secures $10.85M Series B Financing
|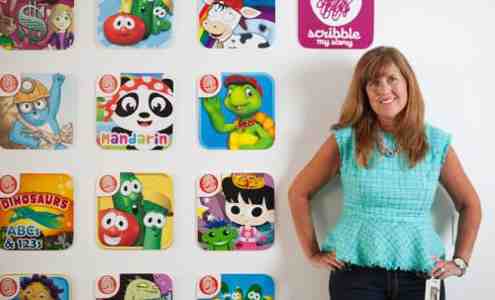 Fingerprint, a mobile technology company and creator of kids' mobile play-and-learn networks, has secured a Series B round, totaling $10.85M, led by new and existing investors.
According to the company, this funding will fast track new development and ensure a steady array of new games, apps, videos and ebooks for partner networks around the world.
"Mobile has changed children's viewing and playing habits, and as a result, the growth in the mobile kids' entertainment and edutainment industry is taking off," says Fingerprint's CEO and co-founder Nancy MacIntyre.
---
Related Articles
E-Commerce Site Farfetch Raises $66M, Wow!
Axon Invests in iYogi's $28 Million Capital Raise
Swagbucks Appoints Chuck Davis as CEO, Raises $60 Million
Darby Smart Raises $6.3 Million in Series A Financing
Forkforce Social Network Gets Seed Funding
Buzzoola Raises $2 Million in Seed Funding
Business Plan of RMN Company for Investors
---
By the end of 2014, Fingerprint expects to have launched seven new networks with a global footprint that will span the US, Canada, SE Asia, Australia and Europe.
Additionally, by December, the company will have introduced more than 600 new apps, 50 ebooks and numerous video services for kids.
With today's investment announcement from top media and entertainment companies, Fingerprint will have access to even more highly coveted branded properties for its family networks, says the company.
Fingerprint currently operates its own network, Fingerprint Play, as well as networks for Samsung (KidsTime), Sylvan Learning (SylvanPlay) and Astro (AstroPlay).
Leave a Reply