European Commission Hosts Young Leaders of Industry Forum
|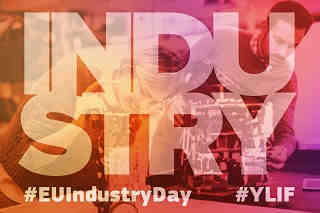 Young Leaders of Industry Forum
The European Commission is now accepting applications for its first Young Leaders of Industry Forum that will take place under the annual 'EU Industry Days' event, on 5-6 February 2019 in Brussels.
The Young Leaders of Industry Forum aims to attract young people and talents to industrial careers and engage them in discussion on the future of EU industry.
The Young Leaders of Industry Forum will be comprised of 2 main parts:
Day 1: An interactive forum related to key themes for the future of European industry (globalization, sustainability, digitization, and innovation).
Day 2: Participants will be split into teams to deliberate on the main missions of European industry in relation to the economy, society, and local communities. All teams will then have the opportunity to present their conclusions to the main Industry Day participants.
The deadline for applications is Friday 30th November 2018.
Leave a Reply