E-Commerce Site Farfetch Raises $66M, Wow!
|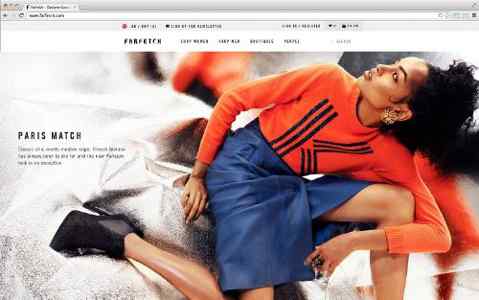 Vitruvian Partners, a private equity firm, has led a $66m Series D round of investment in Farfetch, a global e-commerce site for independent boutiques. It was announced today by Farfetch founder and CEO José Neves.
Farfetch's existing investors Condé Nast International and Advent Ventures also participated in the round, alongside new investor Richard Chen, Venture Partner at Chinese VC firm Ceyuan.
"The Farfetch platform enables the world's leading fashion boutiques to present the largest range of premium luxury brands and carefully curated products available in the market today," said Mike Risman, managing partner of Vitruvian Partners.
The equity will be used to continue Farfetch's growth, through building out the company's global presence, further investment in technology and to develop the organization's omni-channel offering.
With annual sales of $275 million and year-on-year growth of 100%, a network of 300 global boutiques with over 1,000 outlets offering 105,000 highly curated products from the world's best luxury labels, Farfetch is in a powerful position to expand its global footprint, says the company.
"This round of investment will help fuel a number of our key strategic goals including facilitating our omni-channel proposition, escalating the development of local language sites for key new markets (Russia, Japan, China) and accelerating engineering developments to help facilitate a dynamic responsive experience." said José Neves, founder and CEO of Farfetch.
Founded in 2008 by the Portuguese entrepreneur José Neves, Farfetch offers independent bricks-and-mortar boutiques the opportunity to compete with the major players in online retail.
Leave a Reply