Digital Travel Platform WayBlazer to Use IBM Watson
|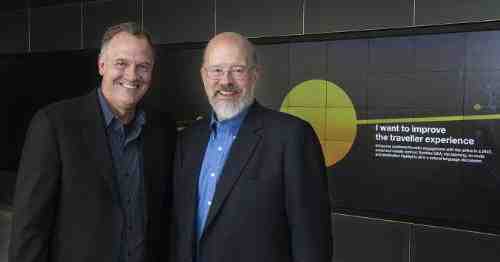 WayBlazer addresses the growing issue of the sheer breadth of options and data required of travelers planning their next destination. On average, users explore 20 or more websites to research flight, hotel, and activity information, while weighing personal preferences and insights from social networks, online review sites and more.
WayBlazer will allow its customers to ask questions using a natural language interface. It links places, offers, and preferences, with social, cultural and economic data to recommend targeted travel insights and commerce offers that are tailored and customized for each consumer's experience.
The company is led by Terry Jones, founder of Travelocity and founding chairman of Kayak.com, who serves as chairman; Manoj Saxena, former general manager of the IBM Watson Group, is co-founder and early investor.
"To date, online trip planning has been a complex and time-consuming chore lacking a way to connect, organize and personalize data," said Terry Jones. "WayBlazer makes sense of the information overload and presents it to consumers as a personal travel concierge. Travel suppliers from destinations and hotels to airlines and rental car sites can use WayBlazer to provide a one-stop solution with personalized recommendations, accelerating the pace and frequency of online bookings."
WayBlazer utilizes the cognitive power of IBM Watson, which takes massive amounts of information and organizes it, infuses it with intelligence, personalizes it and learns more with each use.
The WayBlazer Insight Engine uses a standards-based cognitive cloud from Cognitive Scale, which is powered by IBM Watson technology.
Backed by The Entrepreneurs' Fund, WayBlazer is a travel inspiration, recommendation and planning platform.
In the picture above: Mike Rhodin, senior VP, IBM Watson Group and Terry Jones announce the launch of WayBlazer, a cognitive app in the travel space powered by IBM Watson on October 7.
Leave a Reply