Darby Smart Raises $6.3 Million in Series A Financing
|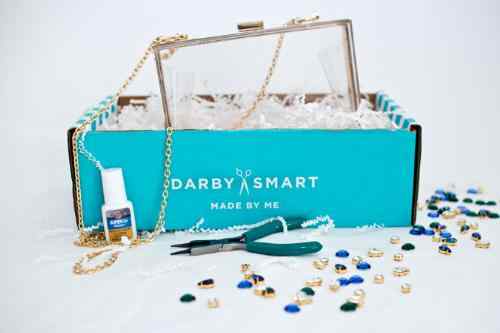 Darby Smart, a company that brings do-it-yourself (DIY) projects and supplies directly to the consumer's door and allows them to recreate the DIY projects on the Internet, has announced a $6.3 million Series A funding round.
The funding is led by Maveron, with participation from Forerunner Ventures, CAA Ventures and other existing investors.
Darby Smart was launched in June 2013 with 10 leading DIY designers. The company turns designer's ideas into purchasable DIY projects and helps them create their own businesses.
[ Also Read: E-Commerce Site Farfetch Raises $66M, Wow! ]
[ Also Read: Axon Invests in iYogi's $28 Million Capital Raise ]
[ Also Read: Swagbucks Appoints Chuck Davis as CEO, Raises $60 Million ]
To date, Darby Smart's designer community has grown from 10 to thousands of popular and up-and-coming designers in the online crafting community, says the company.
This recent funding enables Darby Smart to create additional tools for their community of DIY designers to grow their businesses.
"More than 50 million craft consumers have been searching for a way to transform the online DIY inspiration driven by Pinterest into an engaging offline experience," said Nicole Shariat Farb, Founder, Darby Smart. "With this new capital, we are committed to providing consumers with the flawless experience they deserve."
Leave a Reply