Can a Wearable Shift Your State of Mind?
|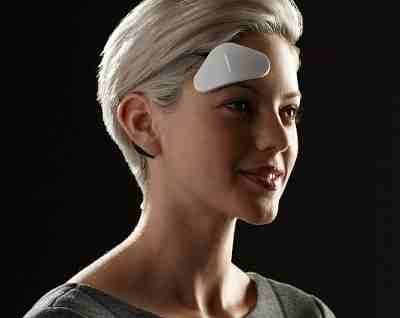 Thync today launched a consumer wearable that – according to the company – enables you to shift mental states in minutes; feeling more calm or energized when you need it most.
The wearable is placed on the head and designed for lifestyle use at home, work, or while commuting. The neurosignaling device is operated with an accompanying app to deliver Thync Vibes, which help you achieve calm or increase your energy level.
"Our mission at Thync is to 'unlimit' people. Thync brings together innovations in neuroscience and engineering so you can access your own abilities," said Isy Goldwasser, chief executive officer and co-founder of Thync. "Our product will help many people improve and enjoy their life more."
Thync Vibes have been sampled in various real world scenarios, allowing users to gain a boost of motivation or energy before going to the gym or studying for college examinations, and to dampen stress prior to first dates, public speaking events or even holiday seasons.
Thync is lightweight and portable, so it can be used at various times throughout the day, allowing you to ramp up your energy or calm your mind in minutes. It can be purchased at www.Thync.com for $299.
Founded in 2011, Thync is backed by Khosla Ventures (lead investor), Formation 8, and Velos Partners alongside individual investors. The company is headquartered in Silicon Valley with its neuroscience research facility in Boston.
Leave a Reply