Southwest Airlines Launches Music Service on WiFi-enabled Aircraft
|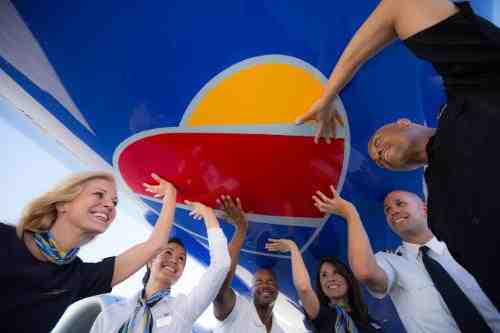 Beats Music is providing a curated music experience onboard Southwest Airlines WiFi-enabled aircraft.
Customers accessing Beats Music onboard have an opportunity to listen to wide-ranging music programming in pop, rock, country, and other genres to hear fresh new artists and songs, which are handpicked by Beats Music expert curators.
"Southwest connects our customers to what is important in their lives, and in this case, it's music," said Kevin Krone, Southwest Airlines chief marketing officer.
"We continue to enhance our onboard offerings to remain current as our customers' needs evolve, and with the addition of Beats Music on our entertainment portal, we're doing just that."
---
Related Stories:
Digital Travel Platform WayBlazer to Use IBM Watson
Which Is the Most Popular Honeymoon Destination?
---
The new entertainment service was introduced Monday at a live demonstration onboard the official Beats Music-decaled Boeing 737 aircraft.
Beats Music is a music subscription service that combines expert curation with technology. Customers can stream a selection of Beats Music playlists through the Southwest entertainment portal, which is powered by Global Eagle Entertainment Inc. (Nasdaq: ENT), using their personal electronic devices onboard Southwest Airlines WiFi-enabled aircraft.
The service provided on the Southwest entertainment portal will be compatible with major mobile devices and operating systems, including iOS and Android, as well as most web browsers.
Leave a Reply