Sony to Deliver Big Screen Experience into Your Living Room
|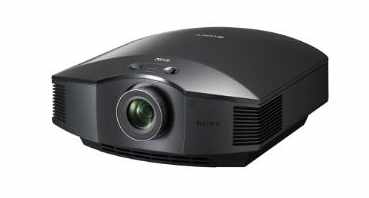 Sony Electronics today announced its new Full-HD 3D home cinema projector, the VPL-HW40ES, which brings a big screen experience to a wider audience.
From action-packed thrillers to drama and absorbing documentaries, it brings movies and TV shows and sports programming to life in 2D or 3D with vibrant colors, detail and contrast, says the company.
The new home theater projector delivers the high quality, immersive images of a big screen cinema experience into the home using the same SXRD panel technology featured in Sony's high-end digital cinema projectors, but at a "fraction of the price."
"The VPL-HW40ES home theater projector is ideal for those that want a larger screen than a flat panel TV can provide, but at a reasonable cost," said Yamato Tanikawa, director of home entertainment at Sony Electronics.
"Also, this projector takes up little space and can be used with a retractable screen that is out of sight when not in use, perfect for those that do not want a large TV to be the focal point of their home decor."
The VPL-HW40ES will be available in April 2014 in black for under $2,500.
Leave a Reply