Open Arms Computer Classroom for Malawi Children
|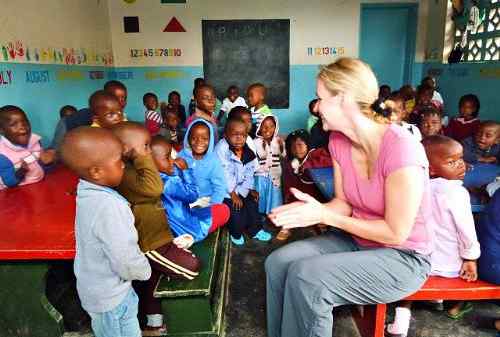 Global Internet media company Travelzoo Inc. (NASDAQ: TZOO) is partnering with Open Arms, a nonprofit organization that provides care for orphaned children in Malawi, to build a computer classroom for the charity's five foster homes.
Travelzoo is sending its recycled computer equipment with a small team of Travelzoo staff later this month, to equip the classroom and provide training.
Open Arms provides medical care, shelter, food, education and love for abandoned and orphaned children ages newborn to 13 years old.
Malawi has more than one million orphans due to the country's high maternal mortality rate. As well as two infant homes, Open Arms operates five foster homes, which each house up to seven children from age 5 and up.
The need for the new computers initially came from a foster child named Aubrey, who contracted cerebral palsy at birth. Aubrey has difficulty writing but is capable of using a computer keyboard.
Access to a computer means he can learn to write and will widen his career options for the future.
[ Also Read: Born without Arms and Legs, Nick Vujicic Is a Social Media Star ]
"Open Arms is an inspiring place where children are given love, nourishment and medical care," said Gretchen Johnson, senior vice president for human resources at Travelzoo. "We're thrilled to help Open Arms' mission of providing a better education and future for the children."
"The children currently learn in an improvised, small space, and the new computer room will make a difference in how they learn," said Judith Rudolph, trustee for Open Arms.
"We're very excited that Travelzoo is donating their equipment and time to our cause. As you can see from Aubrey's story, the equipment is essential for providing a better education and better future for the children."
In the picture above: Gretchen Johnson, senior vice president for human resources at Travelzoo at an Open Arms foster home in Malawi. Photo courtesy: Travelzoo / Neville Bevis
Leave a Reply