Now a Refrigerator Comes with Wi-Fi Connectivity. It's ChillHub
|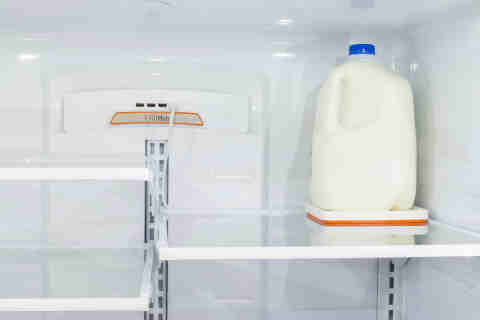 FirstBuild, a new global co-creation community, today announced the availability of its first community-generated product, ChillHub, the latest in smart home appliances.
ChillHub is a refrigerator with two integrated USB hubs (eight USB ports in total), built-in Wi-Fi connectivity and an open-source iOS-compatible app that provides seamless integration with the refrigerator by allowing access to sensor data and control of fridge components.
This platform, according to FirstBuild, enables the development of new hardware products that benefit from operating inside a cooled space.
Developed by FirstBuild community members Brian Wagner and Nicolas Grenié, ChillHub is an open development platform designed for makers, hackers, tinkerers and developers.
Through rapid design iteration by 3D printing on MakerBot and other 3D printers, community members collaborate on products and features to customize and create new uses for their refrigerators.
[ World's First 3D-Printed Car Takes Inaugural Drive ]
The first ChillHub accessory, Milky Weigh, was conceptualized by Nolan McQueen, a member of the FirstBuild community. Milky Weigh is a mobile milk jug monitoring system which provides real-time updates on the status of how much milk you have left.
Milky Weigh is available for sale on FirstBuild.com. In addition, FirstBuild has also posted Milky Weigh components on Thingiverse, so consumers with a MakerBot or other 3D printer can print and assemble their own device.
ChillHub leverages the power of FirstBuild's Green Bean (a circuit board bridge that allows software developers direct control of the refrigerator and other appliances through a JavaScript-based software development kit that uses the Node.js platform) to allow makers to develop products and features they want and share them with the FirstBuild community.
ChillHub, a 27.7 cubic foot French door ice and water refrigerator, will retail for $2,999 and can be ordered through FirstBuild.com in black, white, Slate and stainless steel.
FirstBuild is a new model for designing, building and bringing home appliances to market. A partnership between GE Appliances and Local Motors, FirstBuild brings together an open community of industrial designers, engineers and other innovative minds to collaborate on new product designs that are rapidly brought to life at the FirstBuild Microfactory.
Leave a Reply