Nintendo Partners with Facebook for Hackathon Event
|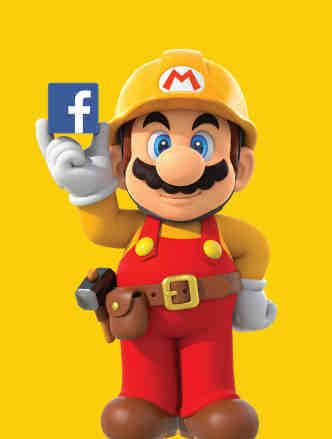 To celebrate the upcoming launch of the Super Mario Maker game for the Wii U console, Nintendo is hosting a special "hackathon" event at Facebook headquarters in Menlo Park on July 28 and July 29.
The Super Mario Maker hackathon is exclusively for Facebook employees to design a special level in the game. At the event, participants will be using the demo version of the game to create levels using the in-game tools. These tools will become available to a wider audience when the game launches exclusively for Wii U on the 11th of September.
The event will culminate with designers presenting their creations to a panel of judges from Nintendo and Facebook. The winning individual or team has the opportunity to make the level available for Super Mario Maker owners to play after the game's launch.
Nintendo will be making a video series documenting the event available for fans to view shortly after the event concludes, and fans can also check in to Nintendo's social media channels on July 28 and July 29 for live updates.
Leave a Reply