Mobile Webcomic Service LINE Webtoon Debuts on Android
|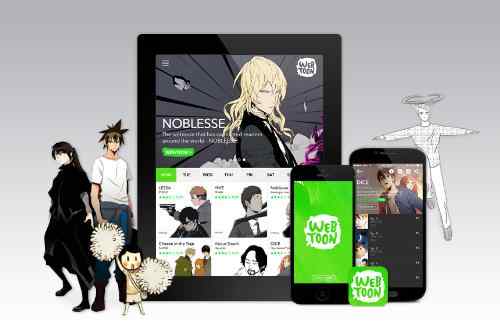 LINE Webtoon, a mobile comic app, is launched today on smartphones, tablets and web browsers.
Fans can now view LINE Webtoon by downloading the app for free on Google Play for Android devices and also on the mobile website.
Moreover. aspiring American artists will soon be able to leverage the app as a platform to showcase their talents and gain recognition.
A new way to enjoy comics on mobile, the LINE Webtoon service was originally launched as NAVER Webtoon in 2004 by NAVER, Korea's top search portal.
[ Also Read: Graphic India Brings Animated Comics on Your Mobiles ]
The titles at launch include "Noblesse", "Tower of God", "The God of High School" and more.
"Based on NAVER's experience in discovering and providing the best webtoon content to our fans, we decided to launch LINE Webtoon globally to share them with new audiences around the world," said JunKoo Kim, director and head of the LINE Webtoon Division.
"In the U.S., we wanted to partner with established and up-and-coming American creators to expand our selection of titles and help them expand their fan base."
To download LINE Webtoon, visit Google Play.
NAVER Corporation is Korea's leading Internet company, operating the nation's top search portal 'NAVER'.
Leave a Reply