How to Learn Spellings with an Online Game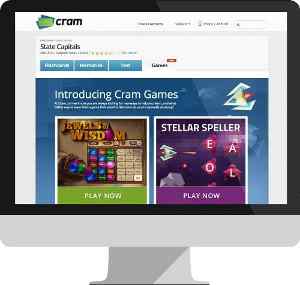 Stellar Speller is a free, entertaining way to learn languages, spelling, vocabulary and other topics.
Players can work from any of the 75 million flashcards already created on Cram.com, or create their own unique sets.
StudyMode, an ed-tech company that helps students succeed in school, today launched a new arcade-style online game, Stellar Speller, an extension of StudyMode's flashcard site Cram.com.
"We all learn better when we're having fun, so we created Cram.com's Stellar Speller to put an exciting, fast-paced twist on flashcards," said Blaine Vess, co-founder and CEO of StudyMode.
[ Also Read: Raman Media Network Books for Children ]
According to the company, Stellar Speller puts a new spin on flashcards with rapid-fire gameplay that puts each user in control of a spaceship.
Players shoot enemy ships to spell out the answer while avoiding incoming asteroids, but watch out—if the wrong ship is attacked, it will shoot back.
Key Features:
Choose Your Subject: Players can challenge themselves to a variety of different topics including vocabulary, state capitals, spelling and more
Flip Your Cards: Start by spelling out answers, then spice things up by flipping your cards and spelling out the questions
Leaderboards: Compete against other learners with a leaderboard to track high scores; a great way to challenge an entire class to study a standard set of information
Easy to Play: Visit Cram.com, select a set of flashcards or create your own set, then just click the "Games" tab to launch your game
Stellar Speller is Cram.com's second game, following Jewels of Wisdom which launched in November. It is available now, completely free, at Cram.com.
StudyMode provides a network of practical online learning tools and apps for students.