GOP Asks People to Sign Online Petition to Sue President Obama
|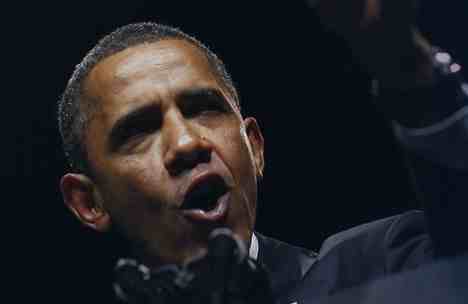 President Barack Obama
GOP (Republican Party) is asking Americans to support it for a lawsuit against President Barack Obama. Speaker John Boehner and House Republicans are suing President Obama.
According to GOP, this President has ignored the law and selectively enforced the law. "He repeatedly abuses his executive powers to create new laws — and it's unconstitutional," says GOP on the online petition webpage. More than 84,000 people have signed the petition so far.
[ Also Read: Global Economic Race: China No. 1, America No. 2 ]
"This imperial presidency will be stopped in court," says GOP.
The Republican National Committee (RNC) also has released a new web video entitled "#Unconstitutional," highlighting clips of "Constitutional law professor President Obama's executive overreach to change our immigration laws."
"President Obama's politically motivated executive order is unprecedented," said Chairman Priebus. "If he believed that his actions were urgent and that he had the Constitutional authority all along, why didn't he think so for the last six years of his presidency?"
Photo courtesy: GOP
Leave a Reply