Gay and Bisexual Campaign: Casting Call for 'Healthy Selfies'
|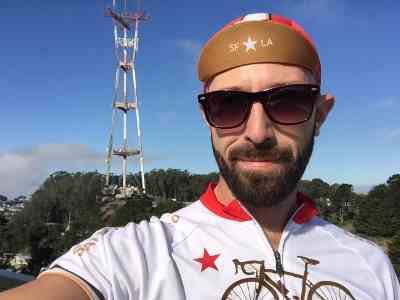 A casting call from San Francisco AIDS Foundation is asking community members to submit their favorite photo for a chance to be featured in a campaign representing gay and bisexual men in all moments of love and belonging.
The winning "healthy selfies" will be part of a new advertising campaign for the foundation's new center opening in the spring of 2015, which establishes an all-inclusive approach to gay and bisexual men's health and wellness.
[ Also Read: What Are the Travel Habits of Gay and Lesbian Travelers? ]
"Preventing HIV transmission today is about promoting health and wellness of the whole person—giving all people the support they need to experience a profound sense of love and belonging," said Neil Giuliano, CEO of San Francisco AIDS Foundation. "What better way to show the many different paths to a healthy life than by showcasing the vibrancy and excitement of our own community?"
The beauty of this campaign is that there is no prescribed setting. The best "healthy selfie" is any picture in which someone feels celebrated and connected to a community—however it's defined in the moment.
Winning images will depict unique, authentic moments of gay and bisexual men experiencing joy, love, and belonging, and will be chosen to appear in the advertising campaign.
Participants must submit photos by Friday, December 5, 2014 to be considered for the advertising campaign.
Leave a Reply