Epson Runsense GPS Watches for Boston Marathon
|
Tech company Epson announced Thursday that it will be exhibiting at the John Hancock Sports and Fitness Expo, part of Boston Marathon Weekend, on April 17-19, 2015.
Epson will be showcasing the Runsense GPS watches that give runners of all levels precise data to plan, monitor and improve their performance.
Olympic silver medalist and 2014 Boston Marathon winner, Meb Keflezighi, will be wearing the Runsense SF-810 watch during the Boston Marathon as he looks to defend his title.
[ Click here to see Smart Watches ]
"Epson's Runsense is the ideal product for keeping me on track with real-time data on my pace, heart rate, and distance," said Meb Keflezighi. "It has been a tremendous training tool, and has helped ensure that I'm getting the most out of my workouts."
The Runsense SF-810 provides up to 35 different measurements, including recording heart rate directly from the wrist without a chest strap, time elapsed, distance, pace, laps, intervals, speed, calories burned and many more.
[ Click here for more Sports news ]
The scratch-resistant interactive display features four customizable screens with up to three measurements per screen that a runner can cycle through for real-time updates.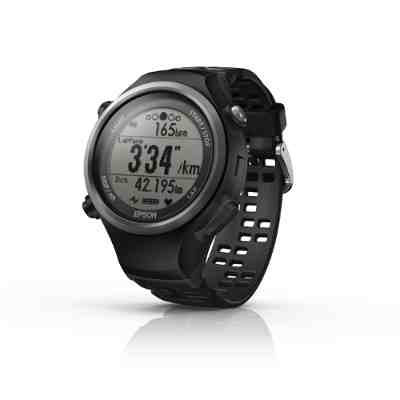 The Runsense SF-810 GPS Watch with wrist-mounted heart rate
Part of the new "Epson Active" product category, Runsense is the latest in a line of sports and fitness devices from the company to help athletes improve their performance through precise data and easy-to-interpret feedback.
Leave a Reply