Does Email Marketing Work to Woo Customers?
|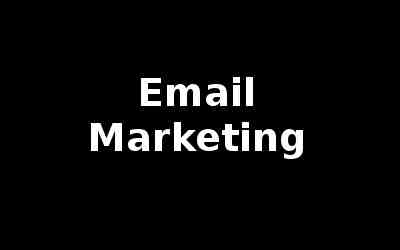 Tech company IBM released Monday findings from its 2015 Email Marketing Metrics Benchmark Study, which analyzes email marketing trends from 3,000 global brands, representing 40 countries and multiple industries.
With 50 percent of companies increasing their digital marketing budgets in 2015, according to IBM, it's clear Chief Marketing Officers and teams are looking to answer the call by delivering these experiences across multiple channels including social, mobile, Web and in the store.
As the adoption of these tactics continues to grow email remains a vital component—the Direct Marketing Association, IBM says, reports that for every $1 spent on email marketing, there's an average return of $44.25.
[ Are Your Marketing Mails Making Sense? ]
According to the IBM's 2015 Email Marketing Metrics Benchmark Study, top performing brands demonstrated a commitment to establishing an ongoing engagement with customers, one that provides each individual with additional value while opening up new revenue opportunity for the business.
Specifically the study found that brands used email campaigns triggered by a person's previous action, such as a recent purchase or the resetting of their password, drove higher customer engagement due to the timeliness and relevancy of these messages.
[ How to Use Email like a Normal Human Being ]
In fact, according to the study these campaigns (known as transactional emails) produced an open rate of 72 percent and average click through rate of 30 percent.
For example, if 500 customers who purchased a cruise vacation are sent a follow up email containing additional deals on related items, 360 consumers would open the email with close to 110 clicking on the link to get more detail.
Additional key findings include:
Top performing brands in the travel industry excelled, with email open rates reaching upwards of 50 percent, 10 times more than their lower performing peers. Travel brands, which tend to effectively use strong visuals and offer-heavy approaches, led all top performers with click-through rates of just over 15 percent.
While the travel industry soared, retail/ecommerce missed the mark, producing some of the lowest customer engagement rates. These low rates result from retailers that continue to rely on traditional batch-and-blast methods which lack the personalization that today's consumer demands.
Asia-Pacific brands outperformed their counterparts in North America and Europe on most benchmarks, with top quartile performers achieving a nearly 50 percent open rate. This likely indicates that marketers in the region are capitalizing on the explosive digital marketing growth in the area.
IBM's Email Marketing Metrics Benchmark Study is an annual global study that analyzes emails sent by 3,000 brands in industries such as travel, retail, IT, insurance and more.
Leave a Reply