Creating Job Opportunity through Technology
|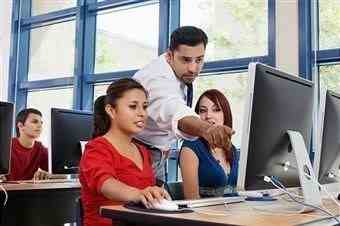 Drive, Inc., a non-profit dedicated to teaching entrepreneurship and technology skills, announces its new Drive Program for adults that will equip students with the basic skills required for success in the business industry and prepare them for acquiring employment.
The 8-week Driven Adults program will mainly focus on computer literacy, financial literacy, job readiness and job search strategies. According to Drive, each class is designed to be interactive and interesting with a strong emphasis on personal attention.
[ CEF Education Model to Produce Employable People ]
"Our courses teach behaviors and skills that will lead our adult students to success in the workplace," explains Kim Curran, the director of Philanthropy. "Our goal is to empower students to find purpose and pride in their accomplishments by giving them the skills they need to succeed. During this 8-week course, students will gain a sense of self-confidence and personal achievement."
Beginning on September 22, 2015, the Driven Adults program will be held twice a week on Tuesdays and Thursdays from 9:00AM to Noon until November 19, 2015. Classes will take place at the Foundation for the Carolinas Building on Tryon Street in Charlotte, North Carolina.
[ Constructive Education Framework for Students in India ]
Students will be required to complete homework and additional lab hours as required. Upon graduation of the program, students will have the opportunity to earn a donated, refurbished computer. They must meet certain criteria involving perfect attendance and minimum test scores in order to be eligible.
To register and find out more information about the program, visit here.
Drive Inc. is a registered non-profit organization founded in 2013 by Technology Partners, Inc. (dba ImagineSoftware). Drive provides technology and entrepreneurial programs through youth and adult programs in the Charlotte, NC region.
Leave a Reply