#CelebrateHERoes Campaign Launched for Women in India
|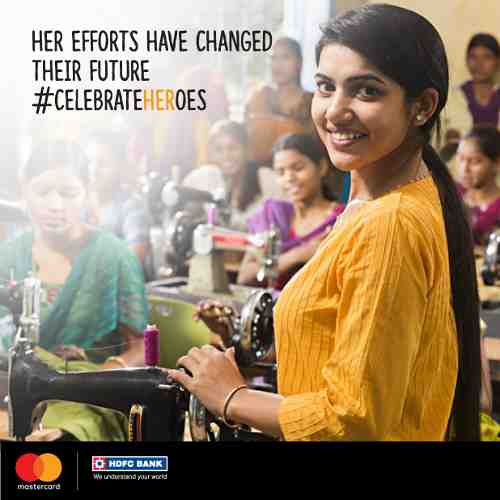 Mastercard in partnership with HDFC Bank has launched a Priceless Surprises campaign, "#CelebrateHERoes".
The cardholders from HDFC Bank can nominate their special hero who has been contributing towards the cause of women empowerment and they will stand a chance to win exciting prizes.
Flipkart is the marquee retail partner of this campaign. This is for the first time, Mastercard is inviting cardholders to give back to society through its collaboration with other partners.
As part of this initiative, Mastercard cardholders from HDFC Bank can submit nominations on impactful stories relating to a person or their hero making a meaningful difference to the lives of women in India.
[ Meet India's Most Powerful Women ]
The participant who sends in the best nomination will stand a chance to win a grand prize of a free trip for two people to the United States of America and the nominee will get a grant of Rs. 10 lakh.
Seven more finalists will receive Flipkart vouchers of Rs. 50,000 each. The gratification, for the seven nominees, will also expand to felicitate and recognize these leading heroes in everyday life through a reward of Rs. 8 lakh each to contribute to a cause of their choice.
[ Entries Invited for Swachh Bharat Short Films Competition ]
The campaign kicks off with the launch of a video showcasing Anil Kapoor urging people to come forward and make that difference towards encouraging and supporting women in their own little ways. The video has been planned and created by McCann Erickson and produced by Sniper.
Nominations can be sent on Mastercard Facebook page – with #CelebrateHERoes. The best nominations would be adjudged by a distinct panel of jury selected by Mastercard and HDFC Bank.
Mastercard (NYSE: MA) is a technology company in the global payments industry.
Leave a Reply