Beware, Hackers Can Now Steal Your Fingerprints
|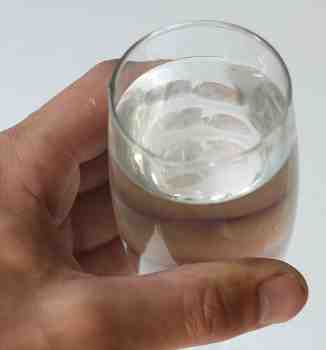 By Rakesh Raman
If their claims are valid, a group of hackers called Chaos Computer Club (CCC), will put the Guardians of Peace or #GOP hackers to shame.
Although the #GOP hackers, who recently hacked Sony Pictures' computers to stop the release of the studio's film 'The Interview', carried out one of the most advanced hacks in the tech world, CCC claims it can go a step further.
The ethical hackers' group CCC based in Germany says it can secretly steal a person's biometric attributes such as fingerprints, which are considered to be highly secure to protect the computer systems from unauthorized entry.
The Club decided to demonstrate new methods to utilize biometric attributes of someone else at its event Chaos Communication Congress (31C3) on Saturday. The idea is to spread awareness among consumers about the cyber attacks and cyber security.
[ Are ISIS Terrorists Also Planning Cyber Attacks – after the Sony Hack Case? ]
The Club says that it has already demonstrated how easily fingerprints can be stolen from its owner if a person touched any object with a polished surface (like a glass or a smartphone).
The Club planned to show at the 31C3 event how to get fingerprints from a person during public events with the help of just a standard photo camera. These fingerprints could be used for biometric authentication, says CCC.
It also planned to present additional approaches of defeating fingerprints security. "The questionable validity of security claims by the vendors of fingerprint systems will be even more disputed after this presentation. After this talk, politicians will presumably wear gloves when talking in public," according to CCC.
By Rakesh Raman, the managing editor of RMN Company
You also can read: More Articles by the RMN Editor, Rakesh Raman
Photo courtesy: Wikimedia Commons
Leave a Reply