Are Smart Suitcases Really Smart?
|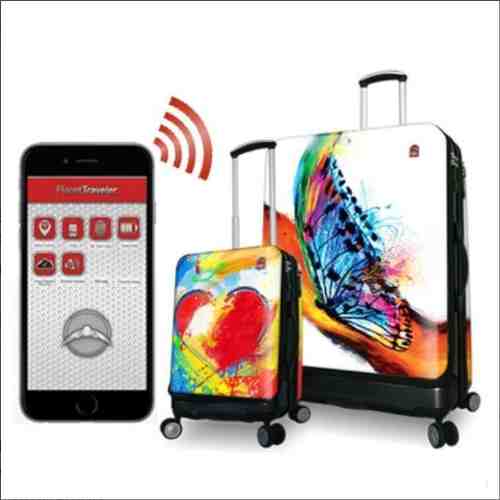 Luggage products company Planet Traveler is introducing the Space Case 1 luggage line engineered to be a smart travel companion for you. The company says it is designed to specifically balance technology, style, and function.
"Consumers are reacting positively to an emerging trend of building luggage around tech," said Planet Traveler CEO Harry Shiekh.
The Space Case 1 line of smart luggage is currently comprised of both a carry-on (19.5″/49.5cm) and check-in sized (29″/73.6cm) suitcase. More sizes and profiles are being introduced periodically, and will offer a complete suite of luggage utility in 2015, says the company.
Space Case 1 offers a variety of sizes, exterior colors, exclusive designs, and virtually indestructible textures.
Its features:
Smartphone app control (IOS, Android) of all functionality. Smartwatch interface.
Biometric fingerprint locking for up to 5 travelers.
Free worldwide GPS Tracking.
Digital scale integrated into the wheels. No lifting necessary.
Bluetooth speaker and microphone – Play music. Make hands-free calls.
Anti-theft proximity security. When the app moves beyond 40 feet from your case the phone is notified, and an alarm can sound through the suitcase speaker.
Triple USB 12 Amp charging ports (Dual external, third internal in carry-on laptop compartment only).
Personal Concierge – On demand information for departure and arrival times & gates, book flights, hotels, car rentals and more.
10 Year Warranty with 24 hour repair worldwide.
Space Case 1 will be available for pre-order on Kickstarter in May 2015. The campaign will offer both carry-on and check-in sized cases in a variety of exterior colors and textures.
The company says early crowdfunding supporters can take advantage of significant discounts off the retail prices starting at $199.
Leave a Reply