Hyatt Invites You to Its Digital 'See It Share It' Platform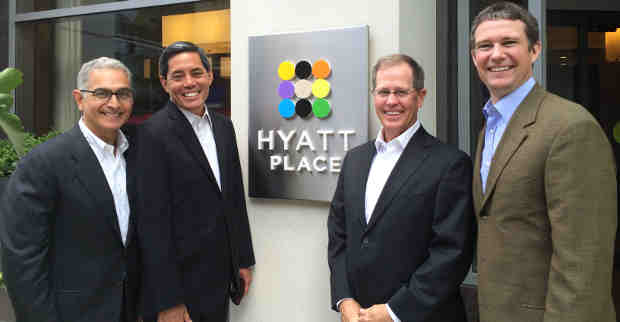 Hyatt Hotels Corporation (NYSE: H) celebrates more than 200 open Hyatt Place locations across nine countries by kicking off digital promotions that invite guests to share their Hyatt Place experiences over a period of 200 hours.
According to the company, the celebration comes at a time of strong momentum for the brand, with more than 100 executed contracts for Hyatt Place hotels around the world across 21 countries, 15 of which are in new markets for the brand.
For 200 hours from August 18 through August 26, 2014, travelers will be encouraged to share photos that capture their Hyatt Place experiences via Instagram, Twitter and Foursquare / Swarm using #HyattPlace and #HPEntry.
The photos will be aggregated on the brand's digital See It Share It platform, and participants will have an opportunity to win one of 200 free night stays.
Hyatt Place, a brand of Hyatt Hotels Corporation, offers more than 200 locations in the United States, Armenia, China, Costa Rica, India, Mexico, Puerto Rico, Netherlands, and United Arab Emirates.
In the picture above: Mark Hoplamazian, Hyatt president and CEO; Jim Chu, Hyatt senior vice president, franchising strategy; John Cantele, Hyatt senior vice president, select service; and Chris Walker, Hyatt vice president, brand experience gather together to celebrate 200 Hyatt Place locations.