Startup India Announces Tech4Future Grand Challenge
|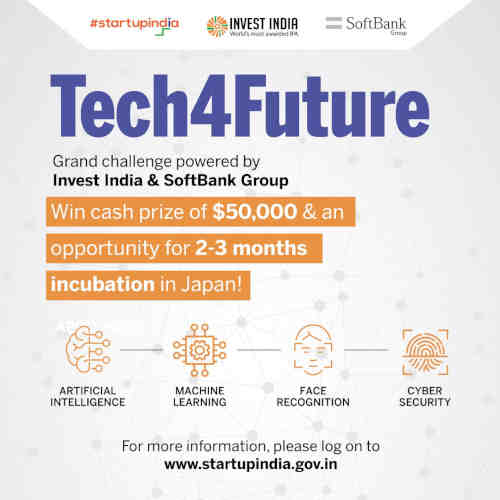 Tech4Future Grand Challenge
Tech4Future Grand Challenge – launched by Invest India and SoftBank – is looking for the next big idea in Deep Technology such as Artificial Intelligence (AI), Machine Learning (ML), Facial Recognition, and Cyber Security.
The challenge is open to all Indian startups that have built a product across any of these areas. Interested startups may fill in the application form and provide all required details.
[ TechWise Today Magazine to Help Small Businesses Use Technology Effectively ]
An evaluation committee will review the details filled in by the startups and would select the top startup based on the novelty of its solutions, scalability, and impact potential.
The selected startups will get an opportunity to win $50,000 and incubation support for 2-3 months in Japan.
The offer is valid till December 31, 2018 and results will be declared on January 31, 2019.
Photo: Startup India
Leave a Reply