PubliCon 2014: Publishing Across Platforms in the Digital Age
|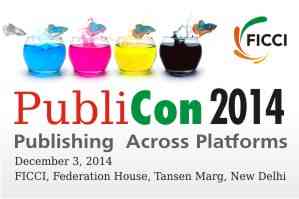 The Federation of Indian Chambers of Commerce and Industry (FICCI) is organising a conference, PubliCon 2014: Publishing Across Platforms.
The conference (Dec. 3) will look into the new areas of publishing and will try to find solution of some of the challenges faced by publishers and publishing solutions providers.
Currently, according to FICCI, about 22 per cent of all web content is consumed via the mobile. For a publisher it is important to create content for use and re-use across multiple platforms.
[ Also Read: Raman's Tech Tale Series: Digital Books ]
The session on Adaptive Content will showcase how content authorship and form could be interwoven, to enable a mind-set shift from content created for a platform to content that lives outside of platform and moves across platforms.
Similarly, the session on Protecting IP in the Digital Age will showcase how this transition will help in leveraging IP and generating new revenue streams for publishers.

Online media marketing has emerged as an excellent tool that has eliminated printing and distribution costs, increased readership, boosted online sales and has greatly enhance the readers' choice for quality content, according to FICCI.
The session on Online Media and Book Distribution will bring experts to talk about online media marketing in books and content, and the ways in which publishers could make use of online retail for marketing and distribution.
You can register online for the programme.
Leave a Reply