Notey Opens Window to Blogosphere, Raises $1.6 Million
|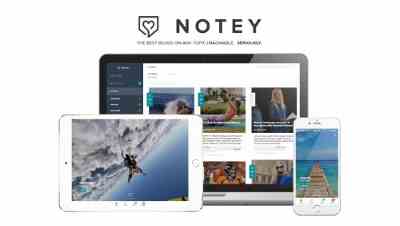 Notey is a platform that helps you find and discover the best blogs on over 500,000 topics, says the company.
Now Notey announces closing a US$1.6 million seed round of funding with global investors including Steve Kirsch (Founder of Infoseek, OneID and CoinTrust), Hugo Barra (VP International, Xiaomi) and Ryan Holmes (CEO and Founder of Hootsuite).
"With over 500,000 topics and over 3 million stories, we're the most powerful blog search engine and reader – and today, we're excited to share all the best stories in the blogosphere with you. It's a completely new experience," says co-founder, Catherine Tan.
[ Read: How to Quickly Make Money from Your Blog ]
Notey features the blogs from broad topics like Travel, to specific topics like Calligraphy – and everything in between. Every topic page is aesthetically rich and pleasing, resembling a beautiful magazine, filled with thousands of blog posts from only the best bloggers, says the company.
Leave a Reply