How to Send Large Photos and Videos Using Your Mobile
|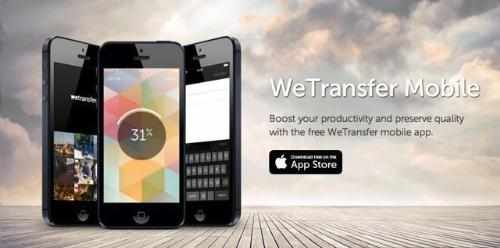 File-transfer service WeTransfer released Wednesday its file-transfer app designed to send imagery or videos.
The app, which will initially be available on iOS devices, will give users an option to transfer multiple high-res photos and videos. Additionally, the app removes the need for wires or syncing to a laptop or desktop.
The WeTransfer app will enable users to send as many images and videos as they like with as few clicks as possible, making use of multiple navigational gestures.
The app allows users to send up to 10GB of images and videos from their smartphones by gaining access to the user's camera roll.
Additionally, users will be able to make use of 3G and 4G networks as well as Wi-Fi to transfer their photos and videos for free.
If a user wishes to cancel or pause a transfer they can now do so at any time and resume it when it is convenient. To send videos and photos, users will also have the ability to use their device's address book for easy e-mail address selection.
"With the app, users can continue to transfer photos and videos straight away with a few taps and view great imagery while doing so," said CEO and founder of WeTransfer, Bas Beerens.
Leave a Reply